Call us at: + 91 - 9540177077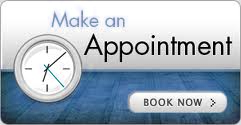 Query

Please fill out the form for your
comments/queries. The fields marked
with an asterisk ( * )are mandatory.

Name :-
Address :-
City :-
Country :-
Phone :-
Mobile :-
Email id :-
Queries :-

Please insert the characters you see in the text box below
Welcome to Dr. Mangla's Multispeciality Dental & Implant Clinic
Welcome to Dr. Mangla's Multispeciality Dental & Implant Clinic, an ultra high-end dental practice with all modern treatment facilities and the latest in technology, run by a team of competent specialists who are committed to provide the dental care with utmost precision and excellence. Seeing a Specialist means that you can be assured of being offered the very latest procedures, coupled with the best materials to ensure optimal results.So we offer the rare-to-find combination of QUALITY-SPECIALITY-PERSONAL-DENTAL CARE with ethical treatment standards. Our goal is to provide the best that dentistry has to offer. Renowned for our expertise and experience in all aspects of dentistry,Our focus is on Comprehensive Dental Care, whether simple remedial treatments such as fillings and hygiene maintenance, or more involved treatments i.e. Dental Implants, Crowns, Bridges, Veneers, Restorative & Reconstructive Dentistry, Aesthetic Dentistry, Cosmetic Dentistry or Interdisciplinary Dental Treatments, including Periodontics, Orthodontics and Endodontics.
Our aim is to provide long-term dentistry that is in the best interest of our patients, and we are NOT about short-term smile makeovers and quick fixes! Our goal is not only to restore and maintain the health of your teeth and gums to allow you to eat comfortably, but also to achieve a lasting healthy and attractive smile so that your dentistry enhances your quality of life! .

Pregnancy care
We at Dr. Mangla's take special care while attending dental troubles of pregnant patients. Extreme care is excised in relation to medicines, x-rays, chair position, treatment duration and sterilization.
more<<<

Mr. Tony (China)
"I visited India for some official work and had a severe toothache.

Mrs. Sohaila (Saudi Arabia)
"I had been having gums problems for sometime and felt bad breath really annoying.
more<<<
Why Choose us ?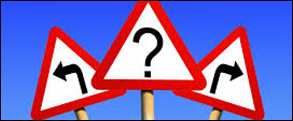 Want a sparkling smile that you often have dreamt off? Want to experience pain free dentistry? Looking forward to a lasting treatment? Want a dentist who listens to you and make you feel at home?
We, at Dr. Mangla's is the answer to the above questions.
more<<<
Dental Tourism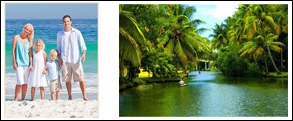 Welcome to mystic India which has fascinated people from all over the world with its beauty and versatility. India has emerged as a popular place for dental & medical treatment. Our country has witnessed a remarkable growth in the dental & medical field, which has attracted people from all over the world. Besides dental & medical care of international standard, India is superb place to rejuvenate and relax with worth seeing tourist places.
more<<<
Advanced Technology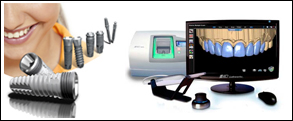 The latest advanced equipments allow the experts at
Dr. Mangla's Multispeciality Dental & Implant Clinic
, to diagnose precisely and offer you a treatment plan immediately. Accurate diagnosis leads to effective, minimally invasive treatments. Diagnostic equipment detects tiny abnormalities so the correct diagnosis minimizes or eliminates the need for future invasive treatments.
more<<<
Address Details:
Res. Cum Clinic 608, Near Main Market, Sector-31, Gurgaon - 122001.

+91-9540177077