DENTAL TOURISM

Dr. Mangla's Multi-Specialty Dental & Implant Clinic located in the heart of Gurgaon, India, just 15 minutes away from international airport New Delhi, offers people from all over the world, a unique, cost-effective dental care plan that fits into your itinerary. So discover and enjoy India while getting a perfectly healthy set of teeth.
Dental Tourism is an excellent concept for a planned vacation along with total Dental solution and care. We provide a cost effective package to meet your dental treatment expenditure and at the same time guide you to spend your vacation..
We can turn your dream smile into reality at a fraction of the cost (particularly true for implants and oral surgery procedures) you'd pay in Europe, Canada, the US, the UK or Australia. Even after you book a mini-holiday anywhere within India you'll have saved 50%-80% cost overall without compromising on quality. So come, take advantage of the Indian currency and the excellent value it offers.
For example:
» A simple white filling, which may cost you 200 Euros in Europe, would be done for just about 15 Euros in India.
» A Root Canal Treatment, which costs 625 Euros in Europe or US$900 in America, would cost just US$80-100 in India.
» The cost of Implant in India is 55-60% lesser than in U.S./Europe. And these costs include Modern Technology, Safest Surgery, Hi Tech Equipment, Best Dental materials and Latest drugs matching standards anywhere in America or Europe.
Enjoy the different hues of Mystic India and get the Dental treatment done without getting a hole in your pocket!!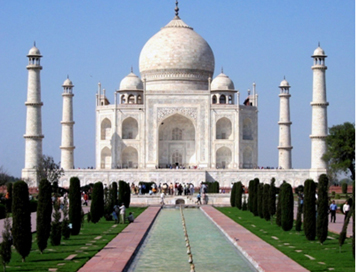 The clinic ensures that all procedures, materials, equipments and techniques confirm to International standards. We utilize advanced technology and offer a level of expertise comparable to leading high-end dental clinics anywhere in the world. Cutting edge technology, Minimally invasive and painless procedures which allow you to recover quickly.
The clinic houses state-of-the-art equipment and a comprehensive laboratory. Dr. Asheesh Mangla & Dr. Aarti Mangla are experienced professionals and our visiting Consultants are specialists in each branch of Dentistry. Together they conduct Comprehensive Dental Treatment for the entire family. Coordinated care with physicians is available. High safety standards are adopted at the clinic with great emphasis being placed on asepsis and sterilization.
Gurgaon is Millennium city of Asia. It is a IT hub with several leading software companies and BPOs operating from here, as well as a Financial capital city of Haryana that has attracted many offices and industries.
Gurgaon is a large industrial, business and residential area in Haryana. Gurgaon, is a swank suburb south of Delhi and has many malls, hotels, restaurants, nightclubs and cinema multiplexes. It prides itself in its infra-structure, high rise buildings and has wide highways and a connecting expressway to Delhi city.

The Kingdom of dreams in Sector 29 is a major attraction for tourists. Gurgaon also has a large Tau Devi lal sports stadium and a 18 hole golf course to boast off along with night golf facilities. Gurgaon is well connected to Delhi (The National Capital) through Metro Rail Service.

At Gurgaon , we have a confluence of homely comfort in serene surroundings and at the same time one can hop into any of the world class malls doting the landscape of Gurgaon, for ultimate shopping experience and enjoy Indian cuisine at its best. Our tour operators would be glad to help you in all these regards making your stay more meaningful.
Helpful links:
www.makemytrip.com
www.yatra.com
www.gurgaononcall.com
www.dlfgolfresort.com
www.kingdomofdreams.in
www.delhimetrorail.com